Welcome to the NMSU Therapeutic Riding Program
The NMSU Therapeutic Riding (TR) Program consists of Therapeutic Riding, Ground Lessons, Equine Assisted Learning, Equine Assisted Psychotherapy, and Hippotherapy.
Equine Assisted Activities and Therapies (EAAT) are designed to improve the quality of life for people of different ages and abilities by using horsemanship programs and outdoor experiential education to develop confidence, self-worth, and active community participation.
These EAATs can help children and adults with physical, mental, emotional, and behavioral challenges gain strength and independence.
EAATs help people from all backgrounds and walks of life in a variety of ways, including increasing strength and flexibility, improving motor skills, promoting speech and cognitive reasoning, and building relationships and social skills. The individuals may face any number of challenges, but all benefit from the power of the horse.
Community Connection Video - Therapeutic Riding- Sarah Veeder
In this next Community Connection, we meet with the Director of the Therapeutic Riding Program at New Mexico State University, Sarah Veeder. Sarah tells us how the program got started, what benefits of using horses in therapy does and future plans for the organization.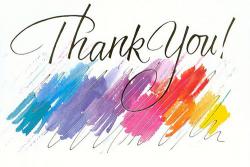 We would like to Thank all of our donors this past year that have given their money, time, and donations! Your generosity and support has given us the opportunity to help children and adults with physical, mental, emotional, and behavioral challenges gain strength and independence from the power of the horse.
Below is our 2014 Donor List and our Wish List for 2015.
If you would like to donate to the NMSU Therapeutic Riding Program please click on this link: Donations to TRP.
Thank You for Your Support
2014 Donor List
Allen Theaters
Barbara Gordon
Dublin's Bar & Grill
Elizabeth & Glen Haubold
Horse N' Hound
Julienne Jewelry
Laura Cox
Laura Romeneli
Lorenzo's Italian Restaurant
Lucia McGranahan
MECA, LLC.
Mesilla Book Center
NMSU Women's Equestrian Team
Peter Piper Pizza
Red Hawk Golf Club
Ricardo Rel
Senator Mary Kay Papen
Staybridge Suites
Toucan Market
Wal-Mart off Valley
Wendy Wilkins & Jay Rodman
Yours Truly by Julie Graphic Design & Photography
Bold Text/Donated $500 or more
NMSU TRP Wish List
Horse Needs
Chiropractor - $60 (6 times a year)
Specialty shoes - $80 (7 times a year)
Teeth floated - $100 (1 time a year)
Rider Scholarships
Summer Semester - $280
Spring or Fall Semester - $385
Full Year - 1,050
College Student Scholarships
Online Courses - $100
PATH Workshop - $800
PATH Instructor Certification - $1,000
Hippo therapy Workshops - $600-$800
Facility Needs
Single Handle Surcingle - $300
Extra Thick Saddle Pads - $200 each (need 7)
16" high pommel Show Saddles - $1,000 each (need 2)
Neoprene Cinches, variety of sizes - $40-$50 (need 6, sizes 32", 4 - 34", 36")
Bits - 40-$100 (need 2 tom thumbs & 1 5.5" correctional)
Reins - $40 each (need 3)
Lead Ropes - $10 each (need 5)
Covered Arena, phase I - $48,000 still needed
Cement Pad - $2,000
Sprinkler System - $10,000
Covered Arena, phase 2 - $150,000
Covered Arena, phase 3 - $150,000
Truck and Trailer - $40,000
Horses - $1,000 each (need 3)
Help Us in 2015 - Be a Donor to the Therapeutic Riding Program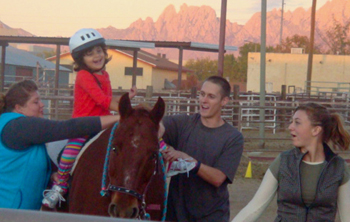 NMSU Foundation Online Giving - Therapeutic Riding

This link above allows you to make a gift to the New Mexico State University Foundation for the Therapeutic Riding Program using your credit card. Your gift represents an investment in New Mexico State University's success today and directly impacts our level of excellence in the future. If you would rather mail your gift, please use the printable form available (link) below. Thank you for your support.